Advocacy Campaigns| In Defense of the ALS Ice Bucket Challenge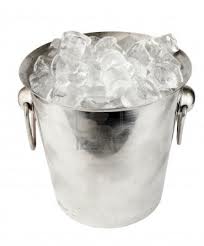 Advocacy Campaigns: What Can Your Non-Profit Learn from the ALS Ice Bucket Challenge?
Advocacy and fundraising don't always mix but when they do it can be magic for an organization. I have written over the past year about the difficulty of getting true engagement for nonprofit advocacy groups. The ice bucket challenge has done an amazing job of engaging people who have not participated in advocacy in a long time as well as getting folks who had done some advocacy work but never for ALS. The ability of the ice bucket challenge to reach people in an emotional and fun way and connect people with no connection to ALS, to people who have been affected by the disease whether they know a family member or a friend with the disease, or even have the debilitating illness themselves has been amazing. 
Why does it work?
1. Connection. The best way to get something done is through connection. Our work has taught us that giving an emotional appeal that uses positive social pressure between friends and family is a best practice to achieve public engagement. Even though I wrote a check to ALS, I still dumped a bucket of water on my head, as did my wife, my kids, and tons of our friends.
With a smartphone this was an easy project to do, in all, taking less than ten minutes to complete.
Whether you dumped water on your head or wrote a check to avoid the cold, the numbers speak for themselves; as of August 17th, the ALS Association has raised $98.2 million in donations, compared to $2.7 million in the same time period in 2013.
2. Emotion. ALS is a horrible disease and it has touched the lives of many.  Amy and I Lost a friend a year ago to this disease and I am happy to be able to help the cause, if only in a small way..
What are the benefits?
1. List building. The list ALS has built is huge in both size and value. As of  today the ALS Association has received donations from  3 million donors through the challenge, all of whom can be added to their donor list.
2. Publicity. The amount of publicity has been huge.  Between June 1st and August 13th, over 1.2 million people have shared videos of the Ice Bucket Challenge on Facebook, and an additional 2.2 million mentions of the Challenge have been written on Twitter since July 29th.  In addition, countless elected officials, business moguls, athletes, and celebrities have partaken in the challenge. Governor Chris Christie, Rep. Joe Kennedy III, and Senator Ed Markey all took the Challenge, as did Senator Lisa Murkowski who instead decided to jump into ice-cold water.  Mark Zuckerberg, Bill Gates and Elon Musk all took the Challenge.  In sports, LeBron James, Kevin Durant dumped ice cold water on their heads, and Cliff Kingsbury and the Texas Tech football team made a particularly spectacular video.  Finally, in the world of entertainment, Taylor Swift, Oprah and Robert Downey, Jr. have participated.  And those names are just the tip of the ice bucket (you see what I did there?).  Needless to say, the publicity has been through the roof.
ROI
The Ice Bucket Challenge was started by Peter Frates, a 29 year old former Boston College baseball player who was  diagnosed with ALS.  He created the idea of the Ice Bucket Challenge and filmed the first video. Since then, the viral video series has spread like wildfire with minimal cost to the ALS Association.
Can your organization build the next ice bucket challenge? It's a long shot but being creative and using a low overhead approach has little downside and a lot of upside.
Have questions on how  to create engagement with advocacy campaigns ? Drop us a line.
http://www.nytimes.com/2014/08/18/business/ice-bucket-challenge-has-rai…
Categories
Campaign Fundraising